CNI urges PM to resolve liquidity problem
January 2, 2018 | 8:42 pm&nbsp&nbsp&nbsp&nbsp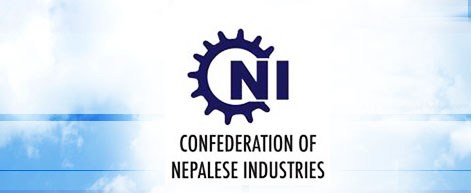 Kathmandu / Jan 2 : The Confederation of Nepalese Industries (CNI) has urged the Prime Minister to take initiatives for promptly addressing the problem the industries and business sectors are facing due to the prevailing liquidity in the country's economy.
A delegation led by CNI president Hari Bhakta Sharma today called on Prime Minister Sher Bahadur Deuba and informed him that the liquidity crunch has resulted in the increasing interest rate due to the significant rise in the rate of interest of the credit issued through the banking system and this has led to a rise in the production cost, which has adversely affected the industry and business sectors. The delegation reported to the PM that this situation has decreased the competitive capacity of the industry and businesses.
The CNI delegation also informed the Prime Minister that should this situation continue the business capacity of the country would not be in a position to compete with the neighboring countries within the coming year and that the economic management aspect was weak vis a vis the increased size of the economy.
CNI president Sharma on the occasion stressed that the bodies concerned as Nepal Rastra Bank, the Ministry of Finance, Nepal Bankers' Association, among others should employ appropriate financial and monetary instruments for limiting the rate of interest in the expected parameter by maintaining fiscal discipline.
CNI delegation thanked the Prime Minister for successfully conducting the elections even during a difficult situation while expressing that now was a big opportunity for economic prosperity, investment and the rule of law in the context of all levels of elections having been completed.
Prime Minister Deuba on the occasion said that he was committed to economic prosperity and the development of the overall economy. He gave assurances that he would address the existing liquidity problem discussing with the related stakeholders, as told by Sharma. RSS