CPN (MC) decides to expedite unification process
January 2, 2018 | 8:43 pm&nbsp&nbsp&nbsp&nbsp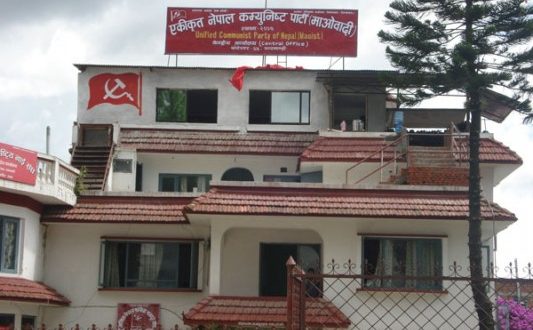 Kathmandu / Jan 2 : CPN (Maoist Centre) has decided to expedite unification process with CPN-UML.
Saying that people have already endorsed the agendas of left alliance and unification between the two parties, a central office meeting of the party held at party Chairman Pushpa Kamal Dahal's residence in Khumaltar has decided to speed up the unification process, party spokesperson Pampha Bhusal informed.
"Discussions on the party unification was extended due to some health problems of UML Chairman KP Sharma Oli. The unification process will move ahead. There are no problems about party unification and government formation," Bhusal said. "You will soon get surprising news of party unification," she added.
Earlier, the UML and Maoist Centre had decided to merge the parties immediately after the parliamentary and provincial elections held on November 26 and December 7.
Talks are underway to merge the two parties before the formation of a new government, Bhusal further said.
Meanwhile, the meeting has formed a taskforce under the leadership of leader Ram Bahadur Thapa for the organisational management of cadres and leaders.
Top Bahadur Rayamajhi, Giriraj Mani Pokharel, Matrika Yadav, Shakti Basent, Lekh Raj Bhatta, Sabitri Kafle, Devendra Paudel and Sunil Manandhar are in the taskforce.
Similarly, the meeting has also formed a committee under the headship of leader Amik Sherchan to investigate into an intra-party betrayal in the recently concluded parliamentary and provincial elections.
Lilamani Pokharel, Ganesh Shah, Hit Raj Pandey and Rekha Sharma are the members of the committee, Busal informed.
The party has also decided to take necessary initiative to end the longstanding political logjam and the formation of new government.