SEZ to get power supply within a month
January 3, 2018 | 9:11 pm&nbsp&nbsp&nbsp&nbsp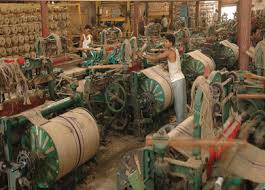 Kathmandu / Jan 3: Power is to be supplied to the Special Economic Zones (SEZ) to run the industries there. SEZ has been brought into operation giving special priority to the promotion of industries.
The first ever SEZ of the country in Bhairahawa has not come into operation for lack of electricity, although the infrastructures and the Act required for operation of industries is in place.
Secretary at the Ministry of Industries, Yam Kumari Khatiwada said that an agreement has been made with the Nepal Electricity Authority to provide within a month the power required by the SEZ in Bhairahawa.
Addressing the seminar on industry and trade policy organized by Society of Economic Journalists (SEJON) here today, the Industry Secretary said,"The electricity required for the SEZ in Bhairahawa would be made available within a month from now."
The Ministry has stated that 20 Megawatts regular power supply would be required for operating industries in the SEZ. The NEA has said it will provide 7 Megawatts electricity to SEZ in the first phase. The SEZ Authority has given approval for operation to more than 22 industries.
According to Khatiwada, one SEZ would be set up in each province after federalism becomes fully-fledged in the country and it is hoped that this would create employment opportunities thereby making the economy vibrant. She opined that the country could achieve economic prosperity only through a public-private partnership.
Prof Pushkar Bajracharya stressed on the need of providing subsidies to the industries of competitive advantage and creating a conducive environment for such industries.
National Planning Commission former vice-chairman Dr Shankar Sharma said that a favorable climate for running industries has been seen in the country of late with the necessary reforms in the Acts and Regulations related to the sector. He underlined the need for making the technical and practical aspects conducive.
Former Industry Secretary Surya Silwal said that although the government has been bringing policies and regulations in collaboration with the private industries, sometimes problems arise as these policies and regulations are changed in the interest of one or two industries.
President of the Confederation of Nepalese Industries (CNI), Hari Bhakta Sharma said that the policy of promoting imports has suppressed the domestic industries, drawing the attention of the sides concerned to pay attention to this aspect while carrying out policy reforms.
He pointed out the need for increased investment in tourism, industry, education, health and agriculture sectors as these sectors have the potential for generating large-scale employment in the country. RSS