International Buddhist Conference commences
January 4, 2018 | 9:04 pm&nbsp&nbsp&nbsp&nbsp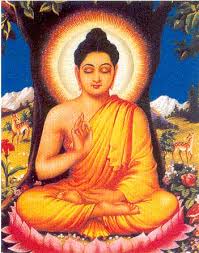 Kathmandu / Jan 4: The International Buddhist Conference (Dorje Sugden) has begun here today. Eighty delegates from 20 countries including Nepal, India, Mongolia and Italy are participating in the conference organised by the Nepal National Dorje Sugden Society. The conference will conclude on Saturday.
Dorje Sugden is the clan deity of the Gelukpa order of the Mahayani sect of Buddhism.
The conference will hold discussions on a wide range of topics including ideologically unifying the Buddhists of various sects and promoting the Buddhist literature, precepts and philosophy in the international level.
Inaugurating the conference, Defence Minister Bhimsen Das Pradhan said that the Constitution of Nepal provided for the freedom to all the religious communities to practice their religious traditions and activities.
He said the Buddhist philosophy has given a big lesson for propagating world peace, non-violence, brotherhood and goodwill.
"Nepal's foreign policy is prepared on the basis of the Panchasheela which is mentioned and described in the Buddhist literature and texts. The Buddhist literature is full of moral lessons for humankind," he asserted.
Former Finance Minister Shanker Koirala, newly-elected lawmaker Krishna Gopal Shrestha, among other speakers, said that the Buddhist literature and philosophy has not been sufficiently disseminated among the general public in Nepal, the birthplace of the Buddha. They stressed on the need of propagating the Buddhist philosophy and literature for spreading world peace.
President of the conference organising institution, Basundhara Shrestha (Lama) expressed happiness over the opportunity to host the international conference in Nepal and also hoped the conference would be useful for promoting world peace and unity. RSS