Child among three succumb to cold in Siraha; VP Pun urges govt. to help cold wave affected people
January 7, 2018 | 9:38 pm&nbsp&nbsp&nbsp&nbsp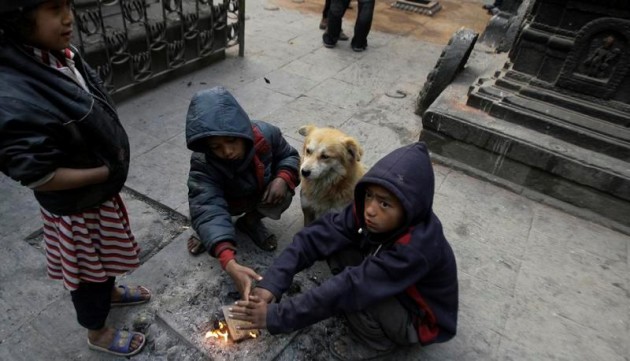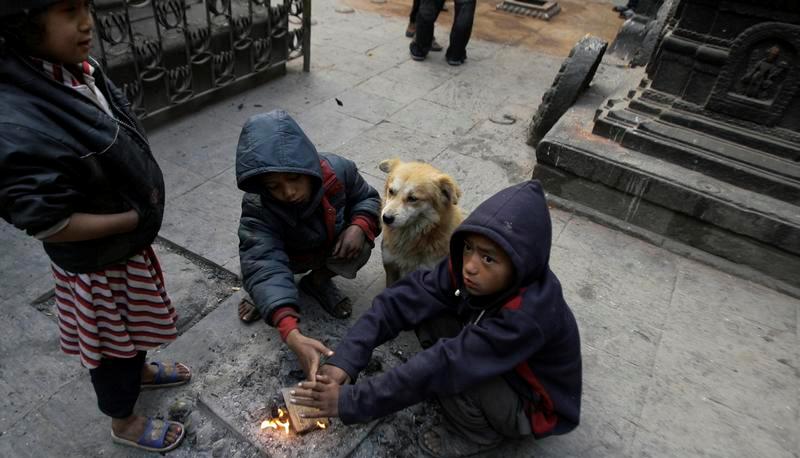 Lahan / Jan 7: Three people including a six-year-old child have died due to hypothermia in Siraha district. Biting cold has gripped the district with the onset of a cold wave in the last few days.
Lav Kumar Saha, 6, the son of Shambhu Saha of Golbazar municipality-4 and 70-year-old Ram Prasad Mahato of Lalpur, Golbazar municipality-2 died due to the freezing cold last night.
The child who had become unconscious due to hypothermia died after the parents brought a shaman to cure him thinking that the boy had fainted due to some other cause, a local Ram Bharosi Yadav said.
Similarly, 55-year-old Ram Ratan Mahato of Kasaha, Dhangadhimai municipality-7 died on Saturday due to excessive cold. Locals said that Mahato had been suffering from respiratory disease.
Life in the district has become hard due to the excessive cold. People have not been able to come out of their homes except for some emergency works. Patients suffering from cough and cold, fever and cold diarrhoea have increased at hospitals.
Meanwhile, the local Bishnupur rural municipality has distributed blankets to 300 poor and underprivileged families in the area to help them fight the cold.
VP Pun urges govt. to help cold wave affected people
Meanwhile, Vice-President Nanda Bahadur Pun has urged the government to help the people affected by the cold wave in Tarai.
Saying people of Tarai area are facing problems due to the cold wave, Vice-President Pun asked the government to help the victims by sending health workers immediately. At a programme organised by Kathmandu Metropolitan City here today, he said that providing quality service to the people was the responsibility of the government.
The Vice-President said that although the constitution has guaranteed the right to easy and smooth service to all citizens, it has not been implemented yet.
"Most of the people have been suffering from diseases due to lack of awareness. So it is necessary to create awareness among them by reaching their door steps," he said.
Vice-President Pun said that although the government's goal of making the country fully immunized by 2017 was not fulfilled, the child mortality rate has decreased in recent period.
Similarly, Health Minister Deepak Bohara said that getting immunization service was rights of all children.
KMC Mayor Bidya Sundar Shakya said that we all should be aware to receive 16 vaccines against 11 diseases which are provided for free by the government.
On the occasion, 500 health volunteers of 32 wards of KMC and 150 health workers were honoured. RSS