SC releases Dr Govinda KC on general date; I am an informed citizen & constitution grants me freedom of expression: Dr KC
January 10, 2018 | 9:37 pm&nbsp&nbsp&nbsp&nbsp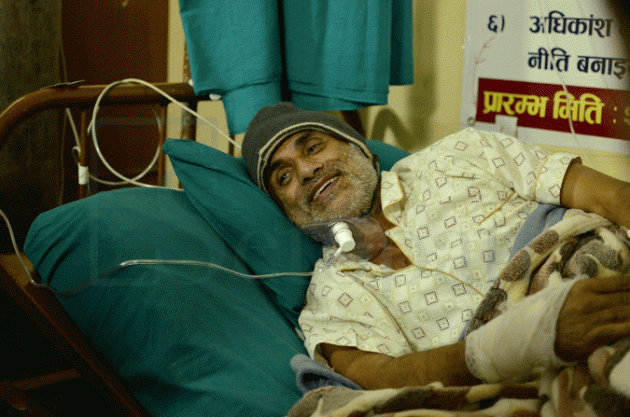 Kathmandu / Jan 10: The Supreme Court on Wednesday has ordered the release of Dr Govinda KC on general date.
Justices Purushottam Bhandari's and Bam Kumar Shrestha' s joint session bench ordered the release of KC and passed the verdict that KC be handed over to his lawyer Surendra Bhandari.
Earlier, KC was arrested from sit-in-protest spot on the charge of contempt of court soon after he announced his 14th hunger-strike on Monday demanding resignation of Chief Justice (CJ) Gopal Parajuli.
The SC has also ordered to bring to the court both citizenship certificates issued to Chief Justice Gopal Parajuli by District Administration Office, Kathmandu along with the copies of Parajuli's educational qualification.
I am an informed citizen & constitution grants me freedom of expression: Dr KC
Meanwhile, KC has reiterated his argument that incumbent Chief Justice Gopal Parajuli is the one who is guilty of contempt of court. He argued that it was not his statements but many decisions made by Chief Justice Gopal Parajuli have discredited the judicial system.
Presenting his views before a division bench of SC Justices Purshotam Bhandari and Bam Kumar Shrestha on Wednesday, Dr KC said that he is not a "subject to any authority" rather he is an informed citizen of a sovereign nation.
"I am not some subject of an authority but an aware citizen of a sovereign country and the sovereign constitution grants me the right of freedom of expression," said Dr KC, "I have not disrespected the court."
Meanwhile, the court heard argeuments from the plaintiff's side. Senior advocates Prakash KC, Raman Shrestha and Shyam Kharel had presented the plaintiff's case.