Dr Govinda KC supporters continue protests
January 11, 2018 | 9:01 pm&nbsp&nbsp&nbsp&nbsp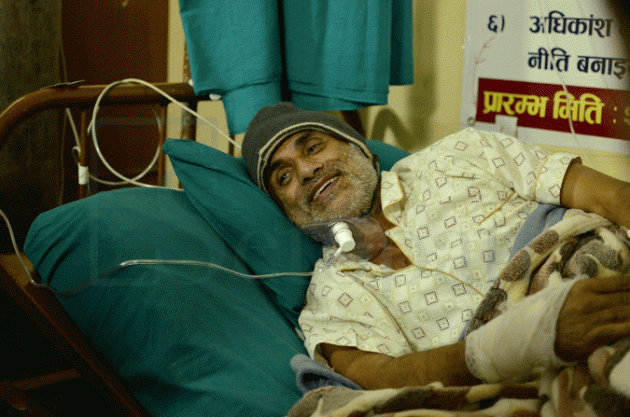 Kathmandu / Jan 11: Supporters of Dr Govinda KC have continued their protest and carried it on to the third day after Dr KC's arrest, even after the medical activist was released without bail on Wednesday.
At the protest-gathering organised by 'Solidarity for Prof. Govinda KC', KC's supporters not only asked for the resignation of Supreme Court Chief Justice Gopal Parajuli, they further went on to point fingers at CPN-UML chair KP Sharma Oli for sheltering medical mafia.
Speaking at the gathering, advocate Om Prakash Aryal criticised Oli for mocking Dr KC's 'satyagraha' – a cause which has brought about many positive changes.
UML leader and the likely Prime Minister-in-waiting KP Sharma Oli had earlier made a sarcastic remark on Dr Govinda KC before flying to Thailand for his health check-up.