FM Gyawali invites UN Secy General to Sagarmatha Dialogue
October 1, 2019 | 10:17 pm&nbsp&nbsp&nbsp&nbsp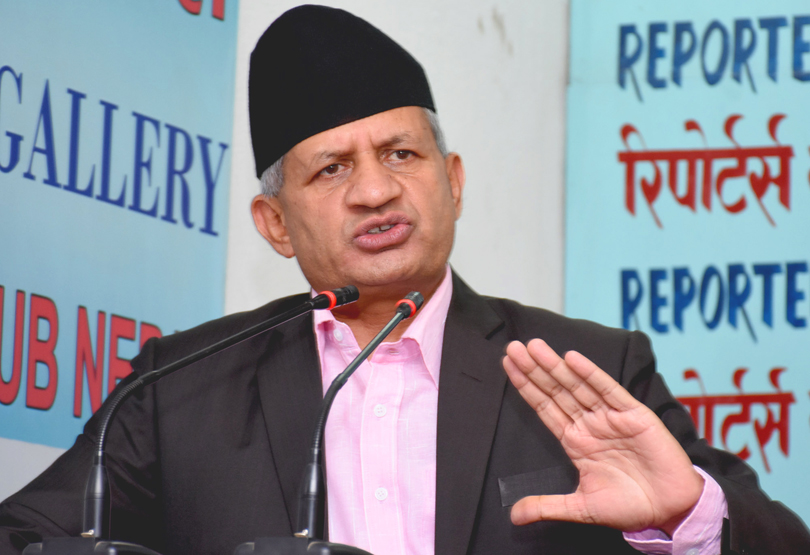 New York / Oct 1: Nepal has invited Secretary General of the United Nations Antonio Guterres to participate in the first episode of the Sagarmatha Dialogue titled "Climate Change, Mountains and Future of Humanity" to be organized by the government in April next year.
During his meeting with UN Secretary General in New York on Monday, Foreign Minister Pradeep Gyawali extended a formal invitation sent by Prime Minister KP Sharma Oli for the event, according to Nepal's Permanent Mission to United Nations. A spokesman for the UN Secretary General Stephane Dujarric did not immediately confirm whether Gueterras would visit Nepal to participate in the event.
"How likely he will join in the event that will have to see. We're waiting to get a readout of the meeting but we are fully aware that Nepal is one of these countries that is on the front lines of dealing with climate change," Dujarric said on Monday.
The launch of this kind of international forum for debate is expected to help enhance Nepal's image at the international level while providing Nepal an opportunity to voice its concerns to the outer world, according to officials privy to this development.
The government has named the forum after Nepali name of Mount Everest—the world's highest peak. Nepal, the country of eight of the 14 world's heights peaks, has been expressing concerns over impacts of climate change on its mountains in different international forums including at the UN. On the occasion, Minister Gyawali appreciated the UN Secretary-General's reform agenda while reiterating Nepal's commitment to working together with the UN in the areas of peace, development, and prosperity.
"The Secretary-General commended Nepal for its contributions to the UN peacekeeping operations as troops and police-contributing country. He further stated that the UN would continue to support Nepal's development efforts and the process of institution building," reads a press release issued by the Nepali mission.