NCP general secretary calls for collaboration in development campaign
October 3, 2019 | 10:56 pm&nbsp&nbsp&nbsp&nbsp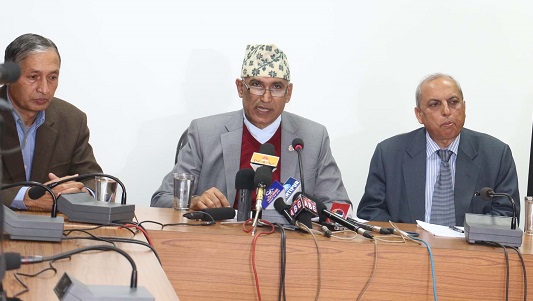 Rupandehi / Oct 3: Former Finance Minister and ruling Nepal Communist Party (NCP) general secretary, Bishnu Poudel has urged one and all to work together in the campaign for development.
Poudel said this at a program after inaugurating Jiteshwari temple and meeting hall at Butwal Sub-metropolitan city – 13 on Thursday.
He called for collaboration in the development works like in the social works, saying the campaign for development could be driven forward with the support and collaboration of the locals.
The NCP general secretary expressed his commitment and support for the social, economic, physical and all kinds of development in Butwal. He added that a plan has been prepared for the construction of the Tinau-Danav Corridor Road for the development of the areas on the other side of the Tinau River. He also called for the locals' active participation in concluding the project in time. RSS