Halesi Tuwachung municipality distributes rice to drought-affected families
October 4, 2019 | 10:12 pm&nbsp&nbsp&nbsp&nbsp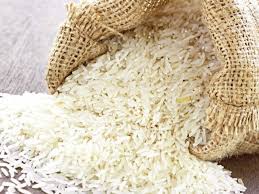 Khotang / Oct 4: Halesi Tuwachung municipality has provided food assistance to the drought-affected locals for Dashain celebration.
The municipality has distributed foodstuff as relief assistance to those who have been reeling under food crisis due to long spell of drought.
Ruwan Rai, the mayor of the municipality, shared that 10-kg packet of rice each was distributed to around 5,500 drought-affected households of 11 wards in Halesi Tuwachung.
"Folks from drought-affected areas do not have grains to eat", he said, adding food crisis is likely to affect their festive celebrations.
The municipality, located in the western part of the district, decided to distribute rice to all household except the people's representatives, employees and those having regular monthly income of Rs 15,000.
The municipal assembly earlier had declared the municipality as food crisis zone when local farmers could not cultivate crops in the cultivated crops did not grow to yield.
After the declaration, the municipality had purchased rice worth Rs 13 million for distribution.
The long spell of drought is likely to cause a reduction in crop yields in the district by 40 per cent this year, said Hari Narayan Rai, technical assistant of Agriculture Knowledge Centre Khotang.RSS