Nepal Army team bags gold medal in 'Exercise Cambrian Patrol 2019' held in UK
October 16, 2019 | 8:22 pm&nbsp&nbsp&nbsp&nbsp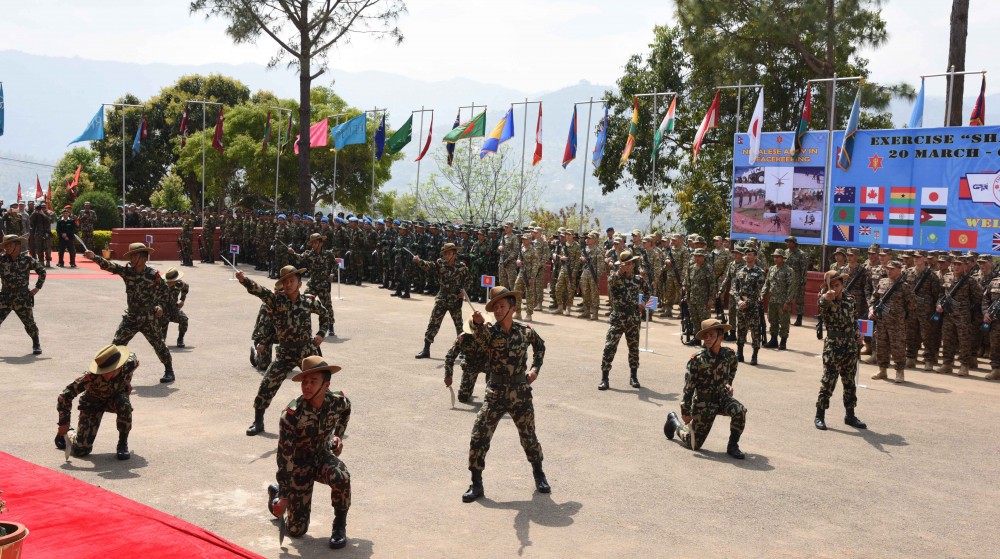 Kathmandu / Oct 16: A Nepali Army team has bagged the gold medal in "Exercise Cambrian Patrol 2019" held at Brecon, Wales, United Kingdom recently.
Altogether 140 military teams from different countries had participated in the exercise, according to Nepal Army Headquarters.
According to the British military website, Cambrian Patrol is arduous and concentrates on leadership, teamwork, physical fitness and achieving the mission.
"It is conducted for the benefit of units and there is no final order of merit. The exercise is designed to be within the capability of any well-led and well-trained patrol from any Arm or Service," it said.
The exercise involves passing through nearly 50 kilometers distance in difficult terrain in two days where a participant carries logistics and equipment weighing about 50 pounds. The participating teams must cross the specified locations including rivers based on the preparation of war, maps, and compass and also manage injured persons and identify and take the precaution of explosives planted in their path.
NA has said that these kinds of military exercises have helped to further strengthen the bilateral relations between Nepal and the United Kingdom. The NA has also thanked the British Army for inviting them for participation and Brigade of Gurkhas for their support in preparing for the exercise.
Started some 52 years ago, the exercise is held every year in Wales and is delivered by HQ 160 Infantry Brigade on behalf of CLF. The aim of this exercise is to provide a challenging patrol exercise in order to enhance operational capability.