Chinese actress Xu Qing appointed as goodwill ambassador for promotion of Visit Nepal 2020
October 19, 2019 | 8:10 pm&nbsp&nbsp&nbsp&nbsp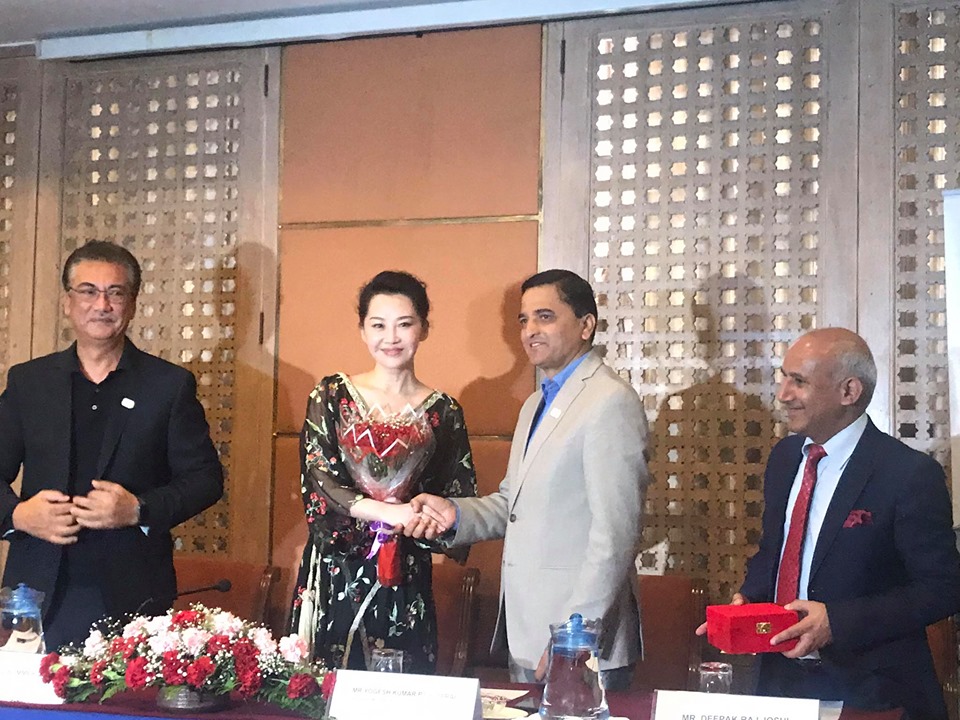 Kathmandu / Oct 19: Chinese actress Xu Qing has been appointed as a goodwill ambassador of Nepal for the promotion of Visit Nepal 2020 campaign.
Amid a function held in the capital on Saturday, the Chinese actress said she was very happy to take the responsibility of the goodwill ambassador for the promotion of Nepali tourism.
On the occasion, Tourism Minister Yogesh Bhattarai believed that the appointment of Xu would contribute to promoting Nepali tourism in the international arena. The minister called actress Xu as the daughter of Nepali princess Bhrikuti who had got married to the emperor of Tibet Songtsan Gampo centuries back.
Xu, 50, made her debut in the 1990 film Life on a String, directed by Chen Kaige. In 1992, she was nominated for the Hundred Flowers Award for Best Actress with her performance in the film Ripples Across Stagnant Water. The same year, she starred in the television series At the Foot of The Imperial City and gained recognition in China.