UN USG Kanem calls on PM Oli
October 21, 2019 | 8:10 pm&nbsp&nbsp&nbsp&nbsp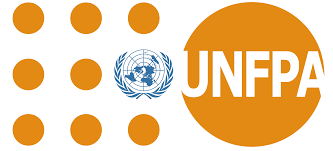 Kathmandu / Oct 21: United Nations Under-Secretary-General Dr Natalia Kanem called on Prime Minister KP Sharma Oli at the latter's official residence at Baluwatar on Monday.
Kanem is also the Director General of the United Nations Population Fund (UNFPA). Dr Kanem arrived in Kathmandu on a two-day official visit on Sunday. She was appointed to the post in 2017 and this is her first visit to Nepal.
She is accompanied by UNFPA Regional Director for Asia and the Pacific, Bjorn Andersson and Chief of Staff Pio Smith. UNFPA Country Director for Nepal, Limna Bambi was also present during the meeting.
UNFPA is celebrating its 50th anniversary and the 25th anniversary of the International Conference on Population and Development – ICPD.
The UNFPA high-level delegation is on a visit to Nepal to share the achievements made so far by Nepal in the implementation of the ICPD Plan of Action which was issued in Cairo of Egypt in 1994. Dr Kanem also met with Minister for Women, Children and Senior Citizen Thamamaya Thapa on Sunday.
Nepal has been running programs on sexual and reproductive health, family planning, gender equality and human rights, youth participation, ending the child marriage, elimination of violence against women, population management and humanitarian assistance with the economic and technical support of UNFPA since 1971. RSS