Nepal-B'desh joint-secretary level meeting on bilateral trade kicks off in capital
October 22, 2019 | 9:06 pm&nbsp&nbsp&nbsp&nbsp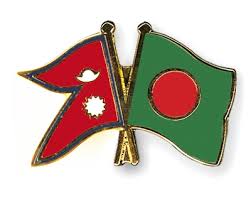 Kathmandu / Oct 22: The fourth meeting of Nepal-Bangladesh Technical Committee for promotion of trade between two countries has begun in the capital on Tuesday.
The meeting will hold extensive discussions on the exploration of the prospect of trade between the two countries. According to the Ministry of Industry, Commerce and Supplies, the main priority of the discussion will be regional aviation, energy, waterways, the export of agricultural products, food security, woollen products and commodities produced in both the countries.
Joint Secretary at the Ministry Nawaraj Dhakal said that meeting would make a breakthrough in the promotion of trade between two neighbors. "Meeting will also discuss the operation of direct air service between Nepal and Bangladesh," he added.
Speaking on the occasion, Joint Secretary at Bangladeshi Ministry of Commerce Sharifa Khan who is leading the Bangladeshi delegation hoped that meeting would make some important decisions regarding trade promotion as two countries have already discussed over the issue time and again.
The two sides are expected to sign a memorandum of understanding during the trade talks. Once the decisions made by Technical Committees are approved by the High-Level Board of Directors, they will be executed automatically.
A fifteen-member Nepali side under the leadership of Joint Secretary Dhakal is participating in the meeting. Representatives from various line ministries are joining the meeting. The meeting will conclude on Wednesday.