Nepal to be declared 'Chhaupadi-free country' soon: Minister Gurung
January 8, 2020 | 8:48 pm&nbsp&nbsp&nbsp&nbsp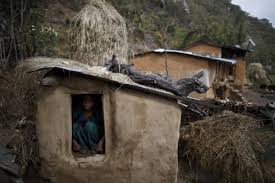 Kathmandu / Jan 8: Minister for Women, Children and Senior Citizen Parbat Gurung on Wednesday announced to make Nepal a 'Chaaupadhi-free country' soon.
Addressing an interaction program on 'Chhaugoth' (menstrual sheds in far western hills of the country), Minister Gurung informed that the government is planning to formulate a policy on dignified menstruation in a bid to make Nepal 'Chhaupadi-free'.
On the occasion, he also urged the lawmakers representing Karnali and Sudur Paschim Provinces to provide him with a necessary suggestion to make the campaign a success.
"The government is preparing to introduce the necessary policy to abolish such an inhumane tradition. I'm expecting pieces of advice from the MPs and concerned stakeholders,' he said adding that a task force will be soon formed to chalk out further strategies towards achieving this goal.
Also speaking at the program, Chairperson of Parliamentary Committee on Women and Social Issues Nirudevi pal called for broader cooperation from the people of all walks to make the campaign successful.
Chhau is a tradition associated with the menstrual taboo in the western part of Nepal. This age-old tradition prohibits Hindu women and girls from participating in normal family activities during menstruation considering them impure. Women are required to live in a cattle-shed or hut during menstruation. Moreover, they are restricted from participating in family and community events. They are prohibited from consuming milk, butter, meat, and other nutritious foods. They are made to undergo this harmful practice for as many as seven days a month.