Buddhist monks pray for 'moksha' of people and animals killed in Australia's bush fires
January 10, 2020 | 10:07 pm&nbsp&nbsp&nbsp&nbsp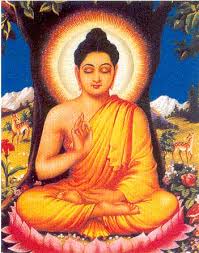 Kathmandu / Jan 10: Buddhist monks today prayed at Bouddhanath temple for the 'moksha' or emancipation and liberation of people and millions of living beings which met painful death in the huge bush fire in Australia.
The Bhikkhus (monks) expressed condolences to the casualties resulting from the disaster and recited the Arya Triskandhasutra, the Bhadracharya Pranidhanaraj, the Aryamaitri Pranidhan and the Samantabhadra Pranidhan scriptures from the Buddhist literature.
The prayer ceremony was organised by Buddha Vachana Anubad Samiti or the committee for translating and interpreting the Buddha's teachings. It is believed that recitation of these scriptures generated positive vibe and energy which liberates the dead.
According to the organisers, the prayer has been held for the emancipation of and peace to all the beings that died in the catastrophe.
On the occasion, the Australian authorities were also urged not to kill 10,000 camels. The huge forest fires in Australia that started few months back have caused massive loss of life and property there.
Prayers held wishing for national peace at the same function, prayers were also held wishing for happiness, peace and well being in the nation as well as for peace, happiness and prosperity of all beings.
It was also shared on the occasion that the Committee was translating the Pragya Paramita, an important literature of the Buddhist philosophy, into Nepali from the Bhot language. Committee president Tika Sherpa said the translation project is being undertaken at a cost of Rs 40 million.