Country's first arch bridge built in Bijuli Bazar
January 14, 2020 | 9:13 pm&nbsp&nbsp&nbsp&nbsp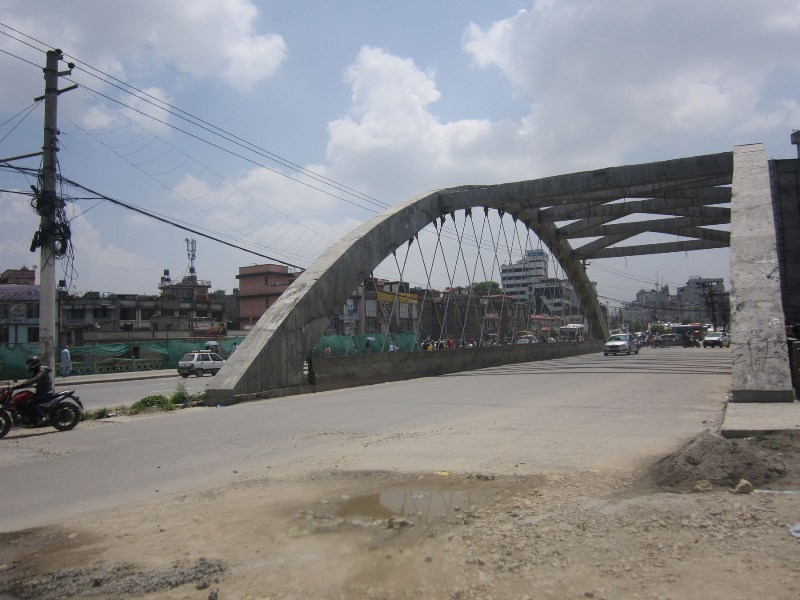 Kathmandu / Jan 14: Construction of Nepal's ever first 'Network Arch Bridge' has been completed. The 51.45 metres long and 12 metres wide infrastructure based on the 'network arch technology' has been constructed over the local Bijuli Bazar-based Dhobikhola (river).
This is one of the latest projects implemented by the Kathmandu Valley Road Expansion Project and this type of bridge has lately become popular across the globe. It is considered not only suitable in terms of reliable technology but also appropriate in the aspect of its beauty.
The project had begun four years ago and the construction of its major structure had got completed last year. Now works are on the progress to give it a finishing touch. Blacktopping of road, painting the bridge and street lamps installation works are awaited, said project engineer Bishwa Bijaylal Shrestha.