Excitement in Tourism due to VNY: Minister Bhattarai
January 17, 2020 | 8:22 pm&nbsp&nbsp&nbsp&nbsp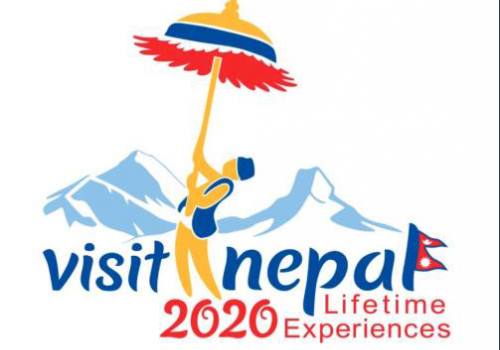 Kathmandu / Jan 17: Minister for Culture, Tourism and Civil Aviation, Yogesh Kumar Bhattarai, has said that there is positive impact of Visit Nepal Year 2020 campaign across the world and it has further encouraged and increased the excitement.
Inaugurating the 53rd annual general assembly of Nepal Association of Tour and Travel Agents (NATTA) here today, Minister Bhattarai said that inauguration of VNY at the same time across the world including Nepal has further helped promote Nepal's tourism in world market.
On the occasion, he urged one and all to give priority to positive aspects rather than the negative ones in the context of Nepal's infrastructures and services in course of VNY, adding that special attention would be paid to upgrade service along with expansion of tourism infrastructures.
The Tourism Minister said that 53 airports would be brought into operation with full capacity to expand tourism to every corner of the country.
He further said that the existing air traffic load of Tribhuvan International Airport would be decreased once two international airports come into operation within a year.
Minister Bhattarai shared the information that under construction Gautam Buddha International Airport would come into operation commercially within coming May and construction works have been accelerated in order to bring under construction Pokhara Regional Airport also into operation within a year.
Saying there was no any weakness in security of tourists in Nepal, he recalled that tourists had not faced any security challenge even in armed conflict period.
The Tourism Minister said that preparation has been made to construct tourist bus park at Balaju for the convenience of tourists and a plan has been set to bring tourists bus park in Pokhara into operation within 2020.
Meanwhile, a closed session has begun in the ongoing AGM. Three different panels—led by Achyut Guragain, Bhim Prasad Panta and Mihika Shah Dhakhwa are competing in the election for a 15-member new working committee of NATTA for next two years. Two more members would be nominated later. There are 498 voters in the NATTA election. NATTA has its branch office in Biratnagar, Pokhara, Lumbini and Palpa.RSS