Govt decides to put in place additional strong measures to control coronavirus
March 5, 2020 | 10:02 pm&nbsp&nbsp&nbsp&nbsp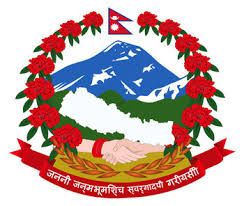 Kathmandu / Mar. 05: The government has decided to put in place additional strong measures at all the border points to prevent the outbreak of coronavirus to the country.
A meeting of a high-level coordination committee for prevention and control of novel coronavirus held at the Ministry of Defence on Thursday took a decision to this effect.
The committee decided to establish quarantine facilities at all the border points, hold cross-border meetings and set up additional health desks.
Government's initiation comes at a time when the viral outbreak of COVID-19 that originated in China has now spread as many as 85 countries around the world infecting 95,612 including India with which Nepal shares open border.
The meeting decided to control cross-border movement, minimize export, boost up the production of masks and necessary medicines, and import medicines and urgent materials from India.
Deputy Prime Minister and Defence Minister Ishwar Pokharel who chaired the meeting said that there would not be shortage of necessary medications as India has already ensured the supply of medicines in case of emergencies. "Similarly, the production of masks will be accelerated in coordination with the Federation of Nepalese Chamber of Commerce and Industries (FNCCI). According to him, the meeting also directed the Ministry of Health and Population to ease the health check-up process.
Education Ministry has also been directed to complete the examination at the earliest in order to prevent the spread of this viral outbreak among the students.