Amid fears, Nepal Army makes preparations to respond novel coronavirus
March 18, 2020 | 9:58 pm&nbsp&nbsp&nbsp&nbsp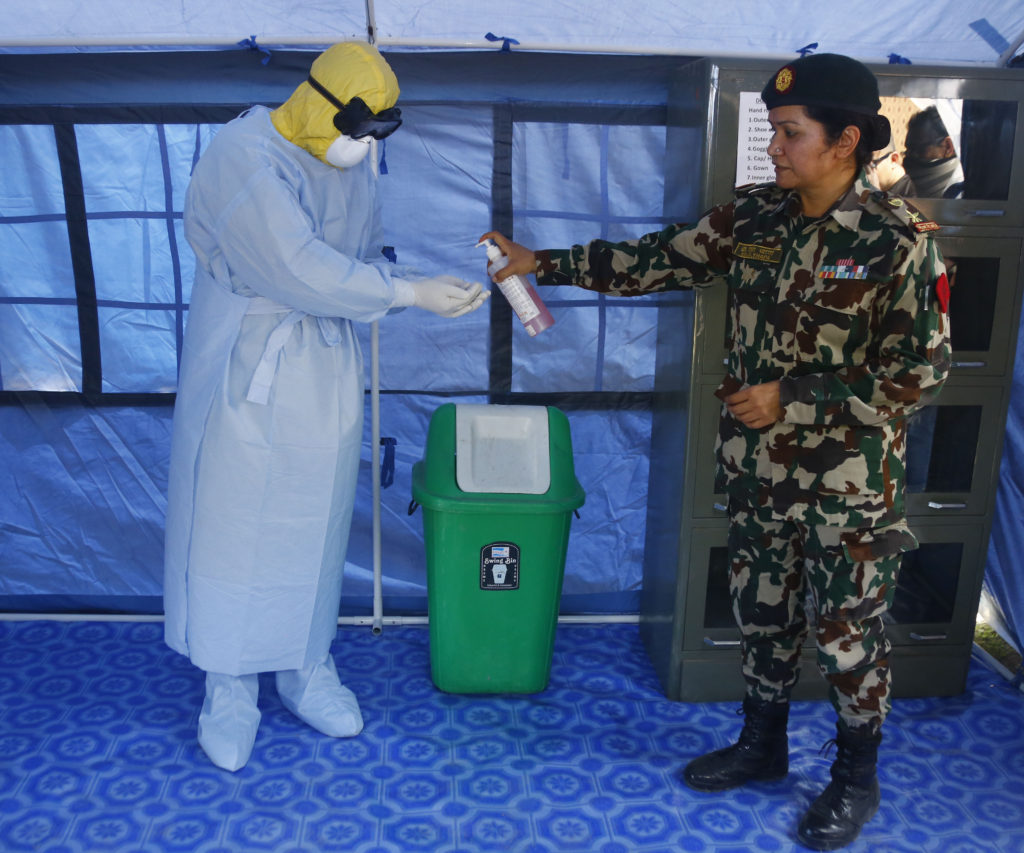 Kathmandu / Mar. 18: Amid coronavirus outbreak fears, Nepal Army said on Wednesday that it has made preparations to fight the COVID-19.
As part of its internal preparation, 181 NA personnel were provided training on the skills required to contain the coronavirus in case of an outbreak in Nepal. The training was conducted under 54 makeshift tents on the premises of NA headquarters in the capital, according to Nepal Army spokesperson Bigyan Dev Pandey.
Those who attended the training were NA personnel and doctors belonging to NA hospitals across the country.
According to Army Spokesperson Bigyan Dev Pandey NA has provided training to 181 army personnel where 52 were health workers and rest were technical team constructing 54 temporary tents with two beds in each at the army headquarter.
Pandey said that 18 field ambulances are on standby. Likewise, 53 isolation beds will be set up in various NA hospitals.
The World Health Organization has said that Nepal is at high risk of transmission of the COVID-19 which was originated in Wuhan city of China in December last year.