Nepal declares lockdown from Tuesday to control Covid-19 pendamic
March 23, 2020 | 9:15 pm&nbsp&nbsp&nbsp&nbsp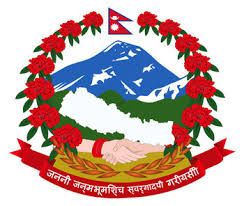 Kathmandy / Mar. 23: Nepal goes into coronavirus lockdown three days after the government took some drastic measures to control the spread of COVID-19 in the country.
Government of Nepal has decided to impose a lockdown, which will come into force on Tuesday, at 6:00 am, in a bid to avert unpleasant outcome at the hands of the aggressive virus that has taken lives of people globally.
Prime Minister KP Sharma Oli, in his address to the nation on Friday had listed measures to be undertaken to tackle the pandemic.
A meeting of the high-level coordination committee for the control and prevention of COVID-19 took the decision to this effect.
So far, Nepal has seen two cases of COVID-19 infection.
Countries — such as China, Italy, Spain, among others — that have been highly affected by the novel coronavirus have been put under lockdowns by their respective governments in a bid to cut down the spread of the virus by limiting mobility, contact and thus breaking the chain of tansmission.