Code for Cause: Stay-at-Home Coding Competition announced
March 24, 2020 | 9:30 pm&nbsp&nbsp&nbsp&nbsp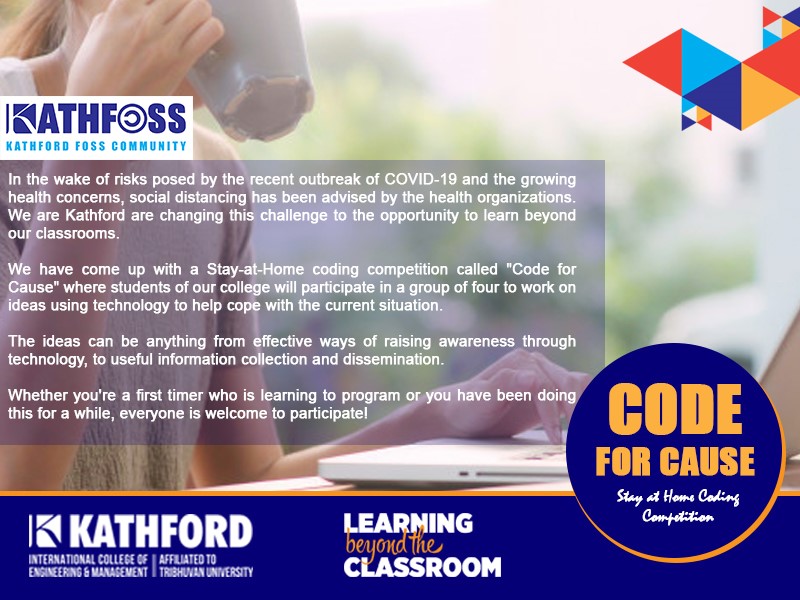 Kathmandu / Mar. 24: Amidst the lockdown due to the outbreak of novel coronavirus (COVID-19), a stay-at-home coding competition by the name of 'Code for Cause' has been called.
In a press statement released today, KathFOSS, an open-source software club at Kathford International College of Engineering and Management, has called for ideas to use technology to cope with the corona pandemic.
"It is a good way to utilize this self-quarantine period into learning something new and working on something that could potentially make a difference," the statement says.
The competition will run for 10 days, whereby the participants are asked to finalize ideas and work on it. It is open to anyone, especially undergraduate students, and winners are to be awarded gifts not yet announced.
The deadline for registration has been announced for this Thursday, March 26. Online forms for participating teams are available at https://forms.gle/X8GbtcrpwATGxAi99.