Trade to continue from Rasuwagadhi and Tatopani border points (including 12 Govt. decisions)
March 25, 2020 | 9:39 pm&nbsp&nbsp&nbsp&nbsp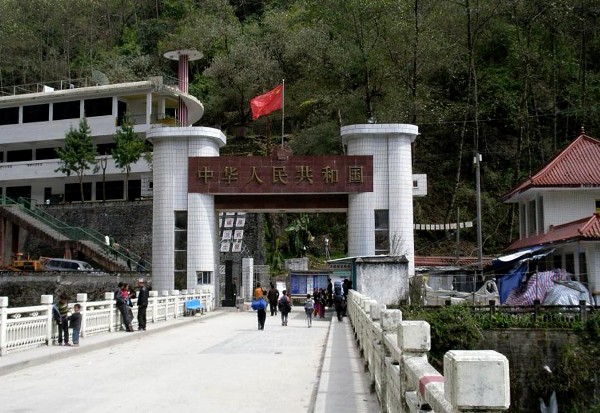 Kathmandu / Mar. 25: The meeting of High Level Coordination Committee to prevent and control spread of COVID-19 held on Thursday decided to resume export and import of goods from Rasuwagadi and Tatopani border points.
All necessary health protocols will be strictly followed in this regard.
The Ministry of Home Affairs and Ministry of Finance will carry out necessary coordination relating to the export and import of goods.
The meeting also decided about airlifting the foreigners stranded in various parts of Nepal and sending them to their respective countries.
The foreigners will be kept in quarantine in hotels nearby the airport until their flight back to their homeland is managed.
The meeting also directed local levels to record the Nepalis who had returned from India and other countries. The local levels also need to keep records of the health status of returnees daily. If a symptom of COVID-19 is traced in any of the returnees, the local health coordinator should report the health status of such returnee to the Chief District Officer (CDO) on daily basis.
The CDO should then send the report to the Health Emergency Operation Center.
Likewise, the meeting also instructed the state and local level governments to operate quarantines in their respective areas.
Also, the meeting decided to waive customs tariff on induction heaters and electricity charges to promote use of induction heaters.
Here are 12 crucial decisions taken by High Level Govt Committee to contain COVID-19:
Import and export of goods through Rasuwagadhi and Tatopani border points will be carried out as usual taking the health protocol issued by Ministry of Health and Population, and Agriculture and Livestock into consideration in coordination with the Home and Finance Ministries.
To run emergency banking services in coordination with the Home and Finance Ministries.
To allow the operation of vehicles carrying medicines, foodstuffs, drinking water, milk, fruits, vegetables, fodder for livestock and fish, chickens. However, those vehicles will be restricted to carry passengers.
To allow vehicles carrying the employees at pharmaceuticals and gas bottling stations. Concerned employers should manage the transportation facility to them. Home Ministry will coordinate in this regard.
Big food stores and outlets should make necessary arrangements for home delivery of foodstuffs. For this, Home Ministry will allow a specific number of vehicles.
Local levels should coordinate in managing distance among the people while selling and distribution milk, vegetables, fruits and other food stuffs at the ward level.
In case of emergency supply of foodstuffs, air transportation will be managed in coordination among the Home; Culture, Tourism and Civil Aviation; and Industry, Commerce and Supplies Ministries.
Finance, Energy and Supplies Ministries will coordinate in deducting electricity and customs tariffs to encourage the use of induction oven.
Foreign nationals in different parts of the country shall be rescued and facilitated for their return to home countries in coordination of Home and Tourism Ministries. If flight schedules are not available, they will be quarantined in the hotels nearby the Tribhuwan International Airport at their own expenses.
Local levels should update the data of the returnees from India and third countries along with their health status on daily basis. Local health coordinator should report the details of the persons with COVID-19 symptoms to chief district officer. CDO then should report to National Emergency Operation Centre. Centre should finally send its report to Emergency Health Operation Centre by 6 pm every day.
Provincial and Local governments should make necessary arrangements to operate quarantine facilities.
Minister for Communication and Information Technology will make necessary arrangements to install a 4-digit toll free service at the Office of Prime Minister and Council of Ministers, Home Ministry and Ministry of Health and Population.