Fifth person tests positive for COVID-19; sample test also begins from Dharan
March 28, 2020 | 9:37 pm&nbsp&nbsp&nbsp&nbsp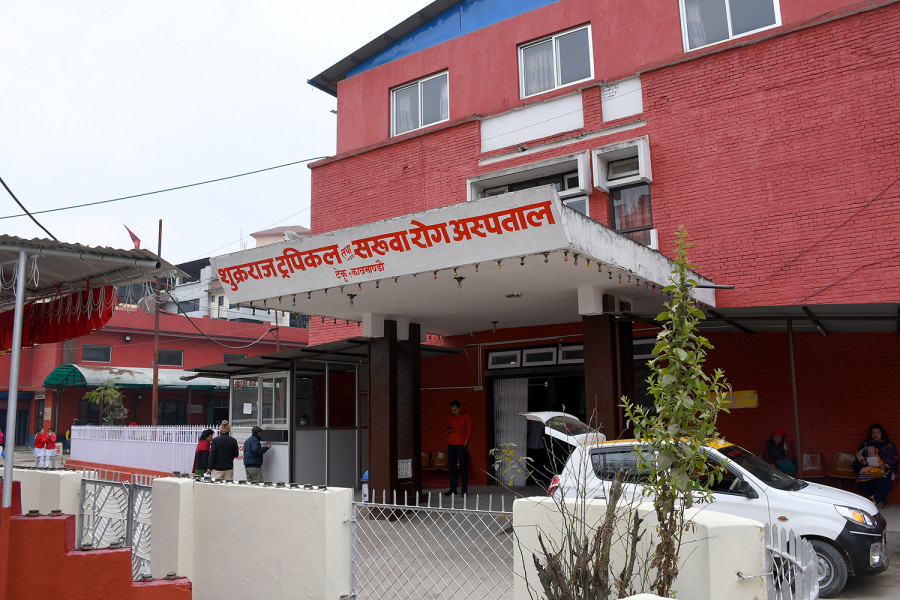 Kathmandu / Mar. 28: A fifth person has tested positive for the coronavirus infection in Nepal, confirmed the health ministry.COVID-19 Sample Test Also Begins From Dharan Today
A 19-year-old girl who travelled to Kathmandu from Belgium via Qatar has tested positive for COVID-19, stated spokesperson at the Ministry of Health and Population, Dr Bikash Devkota. "This is the fifth case and this too, like the last case, has been traced outside the valley."
"She had arrived in Kathmandu on the Qatar Airways flight (QR 652) on March 17," informed Devkota.
It has been learnt that the recently diagnosed patient had travelled with the 19-year-old — who was diagnosed on March 23 — in the same flight from Doha to Kathmandu.
So far, 875 tests have been conducted, out of which 870 have come out negative while five tests have come out positive. Four patients are currently in isolation while one has recovered.
Covid-19 sample test also begins from dharan
Dharan-based BP Koirala Institute of Health Sciences (BPKIHS) has started laboratory tests for COVID-19 infection from today.
At a press conference today, Ministry spokesperson Dr Bikas Devkota shared that coronavirus infection test has also begun from Dharan on Saturday.
Before this, coronavirus infection test was carried out only in Kathmandu-based National Public Health Laboratory.
He also shared that the sample tests would also be carried out in Hetauda, Nepalgunj and Pokhara once the medical equipment and assistance imported from China arrives later tonight.
He further shared that an additional call centre has been added today to make public aware about COVID-9. With this, two call centres (1115 and 1133) have been in place to disseminate information about the coronavirus.
Spokesperson Devkota clarified that the 19-year-old girl from Kathmandu, who tested positive for COVID-19 and undergoing treatment at Teku-based Shukraraj Tropical and Infectious Disease Hospital, has not been discharged as reported by media and social networking sites.
"She has not been discharged from the hospital and is undergoing treatment at Teku hospital," he said.
Number of sample tests would be increased with the rise in the number of infections, he said, urging the general public to stay inside home to not allow the spread of virus.
As of today, 875 sample tests have been performed. The health status of a youth who tested positive at the State hospital in Dhangadhi on last Friday is normal now.
Four people suspected of carrying the virus are kept in isolation and four in quarantine in Teku Hospital. RSS