Only financial institutions to be partially opened, not Govt. offices
May 9, 2020 | 9:49 pm&nbsp&nbsp&nbsp&nbsp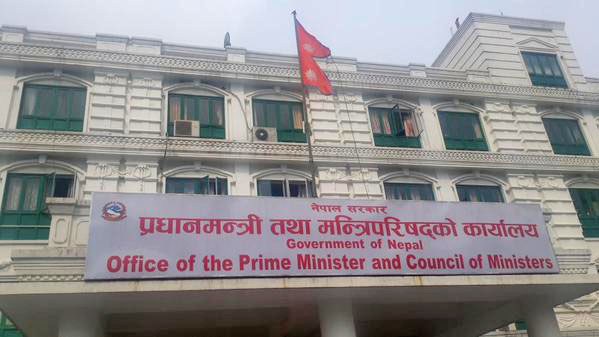 Gopal Chandra Subedi / Kathmandu, May 9: The office of the Prime Minister and Council of Ministers has made it clear that the government offices would not resume works from May 10, Sunday.
According to the office, only the government workers providing essential services through public corporations who had been attending the office would continue their works as usual.
The news about resuming of government offices has been floating over social media today thereby creating confusion amongst civil servants.
According to Rajendra Kumar Poudel, spokesperson of the office, only the governmental offices related with bank and financial institutions, insurance companies, cooperatives and securities would be partially resumed, in line with the decision of the Council of Ministers on May 6.
These offices would only manage their internal affairs by mobilising less number of employees and not provide services to the general public as ususal.
Poudel said that the offices opening from tomorrow should follow minimum health and security standards as prescribed.