World Cup winning coach Dav Whatmore to take charge of Nepali Nat'l Cricket Team
December 17, 2020 | 9:47 pm&nbsp&nbsp&nbsp&nbsp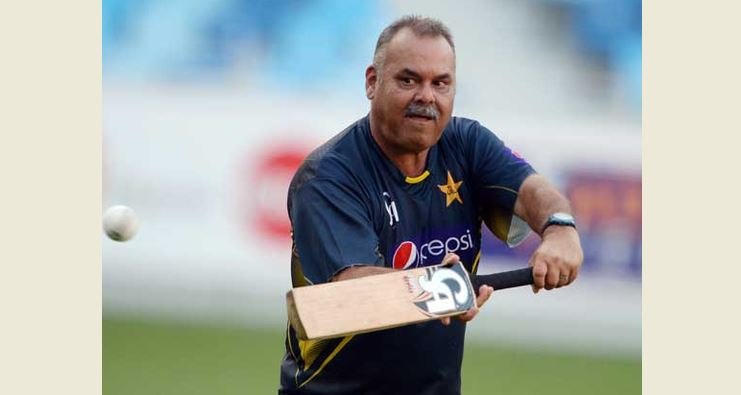 Kathmandu / Dec 17: The Cricket Association of Nepal (CAN) has appointed Dav Whatmore as the new head coach of the Nepal National Cricket Team.
Issuing a press statement on Thursday, CAN shared that the Sri Lanka-born Australian cricketer Whatmore, who steered Sri Lanka to the 1996 World Cup, is set to take charge of the national cricket team. Dav coached Zimbabwe, Pakistan and Bangladesh cricket teams at different times. He also served as the coach of the Kolkata Knight Riders in the Indian Premier League between 2009 and 2012. He was lately the coach of the Singapore cricket team.
He had also conducted a two-week high performance training camp from January 25 to February 7 in 2017 for Nepali players. He also ran a two-day coaching clinic for cricket coaches of Nepal.
Following CAN's decision to appoint him as the coach, his high profile manager Kaistav Lahiri said that the former was extremely keen to take the new challenge as he strongly believes that Nepal has some great talents with a very bright future in cricket. "Nepal is a beautiful country and Dav is looking forward to having this new challenge with a bunch of young talent from Nepal," CAN wrote, quoting Lahiri.
The position had remained vacant after February 2020 after the Indian coach Umesh Patwal tendered his resignation following its first ICC Cricket World Cup League 2 series matches between Nepal, Oman and the United States.
CAN also appointed Raunaq Bahadur Malla as the General Manager, Ramesh Kumar Neupane as the Chief Finance Officer and Binod Kumar Das as Cricket Manager. Their appointments will go into effect starting January 1.