FM Gyawali asks his Indian counterpart to facilitate supply of COVID-19 vaccines
April 9, 2021 | 9:51 pm&nbsp&nbsp&nbsp&nbsp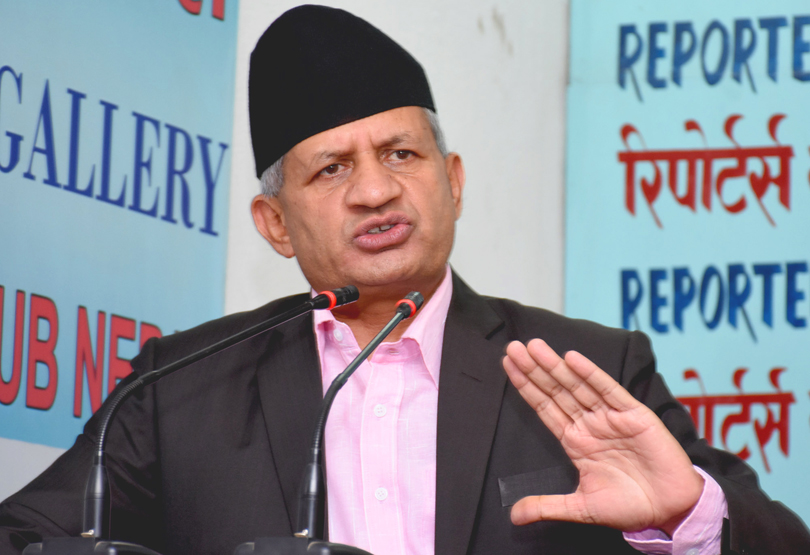 Kathmandu / April 9: Nepal has asked India to facilitate the supply of COVID-19 vaccines to give continuity to the ongoing vaccination drive against COVID-19 to the highly vulnerable group of people.
During a telephone conversation on Friday, Minister for Foreign Affairs Pradeep Kumar Gyawali asked Indian External Affairs Minister S. Jayashankar for necessary facilitation for the supply of vaccines for Nepal to continue administering the second dose of vaccination for people at the highest risk.
"The External Affairs Minister of India assured him of continued support to Nepal in its fight against the pandemic, including through the supply of vaccines," said a press statement issued by the Ministry of Foreign Affairs (MoFA) about the telephone conversation between the two ministers.
MoFA said that the two sides exchanged views on intensifying efforts to fight the COVID-19 pandemic as both countries are seeing a fresh spike in the cases of COVID-19. This comes amid concerns in Nepal that the unchecked cross-border movement could further spread the COVID-19 pandemic.
On the occasion, Foreign Minister Gyawali had expressed sincere thanks to the Indian government for supporting Nepal in its fight against the COVID-19 pandemic, including through the generous gift of one million doses of Covishield.